---
Plan, price and sell faster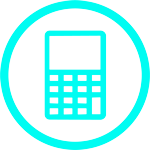 With eventmachine meeting seminars, meetings or events are configured directly on your website. By your staff and by your clients.
Automated quotes are sent instantly. Increase your efficiency by automation - since your team has better things to do than write quotes by hand.
The smartest solution for all event providers
Never before events could be calculated in such an individual way online. Eventmachine meeting anticipates at any time and takes care of error-free event planning.
And, because things may change in the meantime, you can adjust all configurations easily later. In every detail. And as often as you like.
The MICE software tool for hotels and venues
Eventmachine meeting is the first turnkey MICE tool for event planning and automated quoting. Seamlessly embedded into the supplier's own website.
Our advanced cloud platform makes integration and setup fast and hassle-free.
Eventmachine meeting is the up-to-date answer to meet your customers' needs. Fast and efficient. Individual and available 24/7.
Instant automated quoting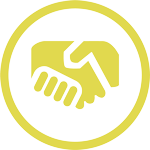 Your client expect quotes in written form from you. Preferably "now".
With eventmachine meeting all MICE inquiries are replied to directly: 24 hours a day, seven days a week. Even after quitting time or when your competitors are already off for their weekends.