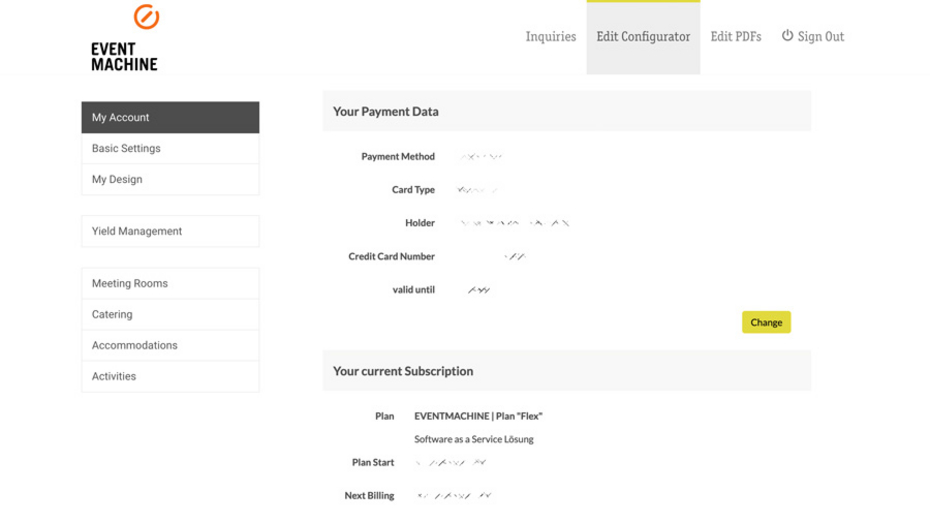 Information about the billing address, payment method & the currently active plan

Billing address
The address currently used for sending invoices is displayed.
If a change to the billing address is desired (for example, a change of the company name), support must be contacted at support@eventmachine.xyz. An autonomous change of the invoice data is not possible.

Payment method & currently active plan
In addition to the stored payment type, the active plan is displayed, as well as any added components.
In the section "Your current subscription", the time of the next billing is also shown.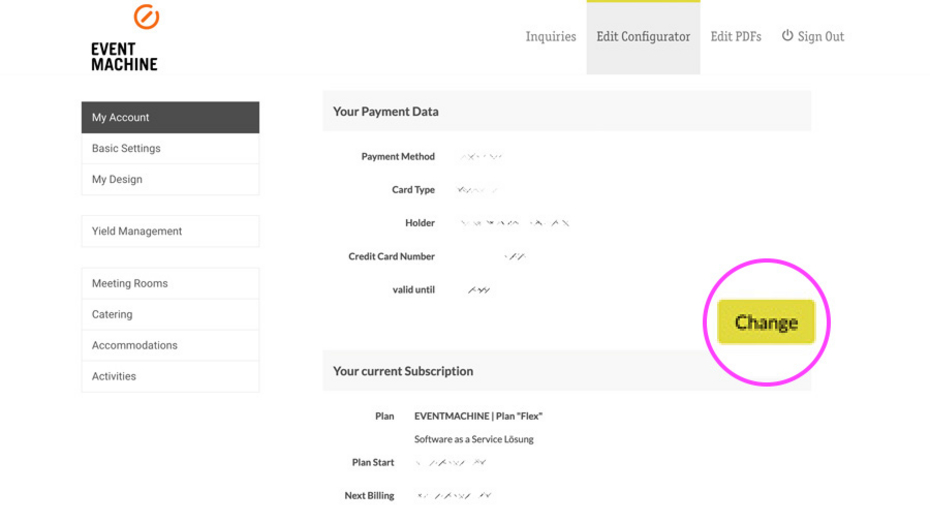 Currently, the following automated payment methods are available:
SEPA direct debit
credit card
PayPal
The stored payment method can be adjusted at any time independently by clicking on the "Change" button.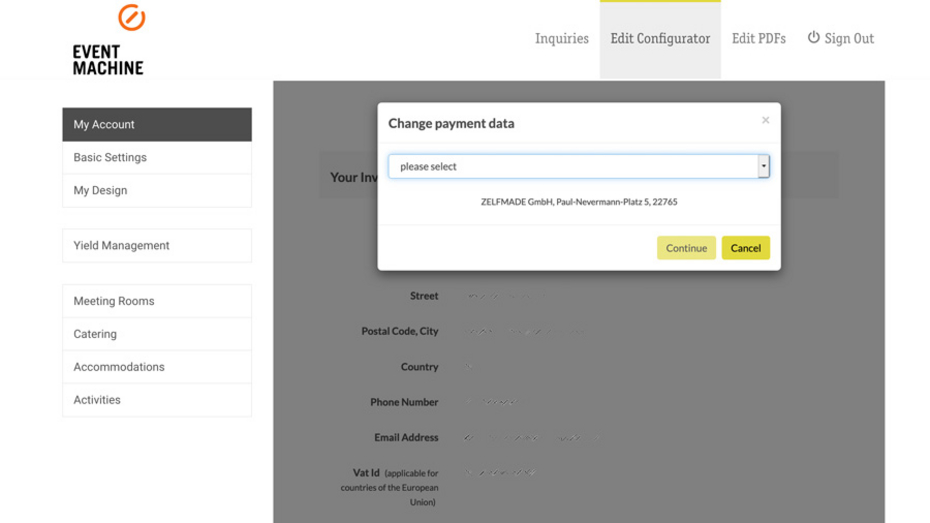 The new payment method is then selected from the drop-down list, the data is entered and finally confirmed.